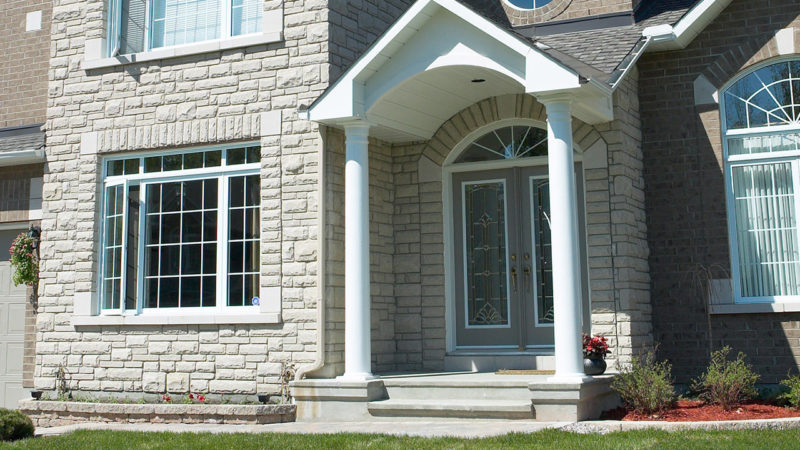 Have you been wanting to update your doors, but can't decide what model or style will best suit your home? If you're a newer home owner, this may be the first time you've ever had to even think about what kind of doors you want! You'll likely either be the person who feels overwhelmed with so many options, or the person who didnt even realise there was a difference and thought "it's just a door."
Whether you're one of these kinds of people or anywhere in between, don't worry, we've got you covered! In this article we're going to break down 3 popular types of doors that people opt for in their home; so keep reading to learn more!
First up we have… Steel Doors!
Steel Doors have airtight systems that will stand up against the outside elements for years to come. They come in a wide range of colours and styles for you to choose from depending on the look you want to achieve for the exterior of your home; you can also get your Steel Doors custom stained! If you choose a Steel Door they will be hinge-sealed for extra protection against inclement weather.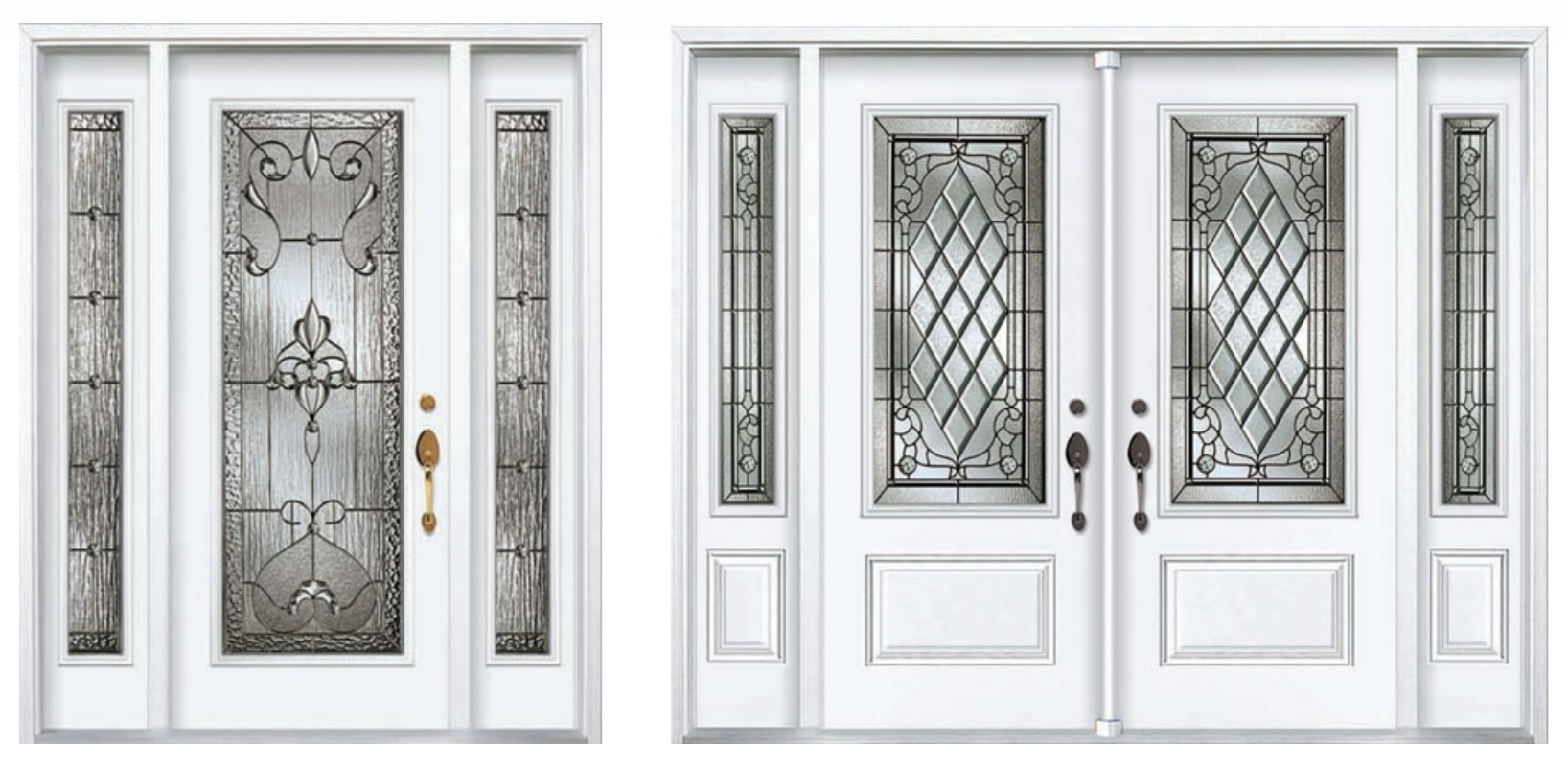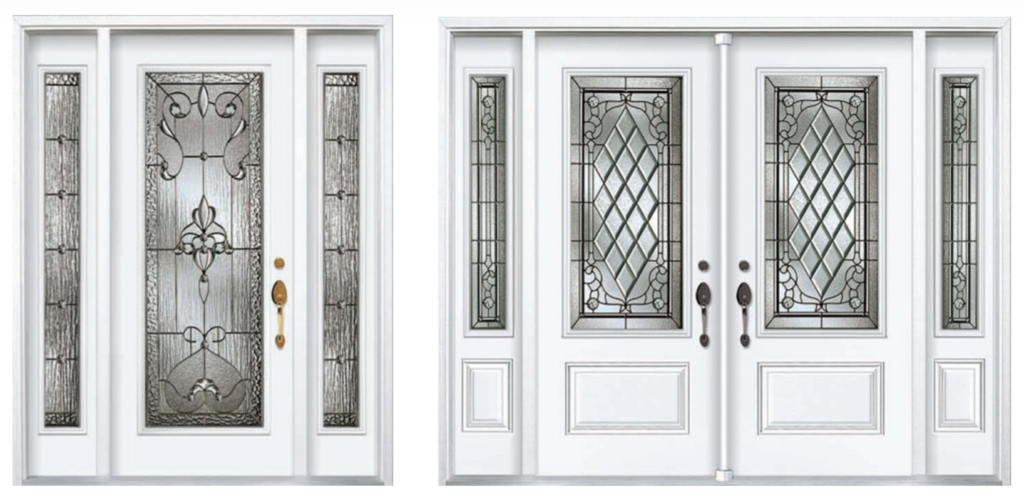 At Euro Choice Windows and Doors we take pride in the high standard we hold ourselves to in order to ensure that we provide the best safety, security and efficiency of our Steel Doors.
Some Benefits of Choosing a Steel Door are:
They have a sturdy frame that prevents warping and decaying.
They are heavy duty with durable steel hinges to ensure that your door will not easily be damaged or removed; even when using extreme force!
Flexible, airtight weather stripping that keeps out wind and prevents air leaks.
Resistant to cracking and splitting.
They are extremely secure.
Next up… Fiberglass Doors!
Fiberglass Doors are proven to be superior to traditional wooden doors, but still maintain the esthetic appeal of having a classic wood finish; a style that we have seen and will continue to see for years to come! The average person can not even tell the difference between Fiberglass and real wood when it comes to these doors.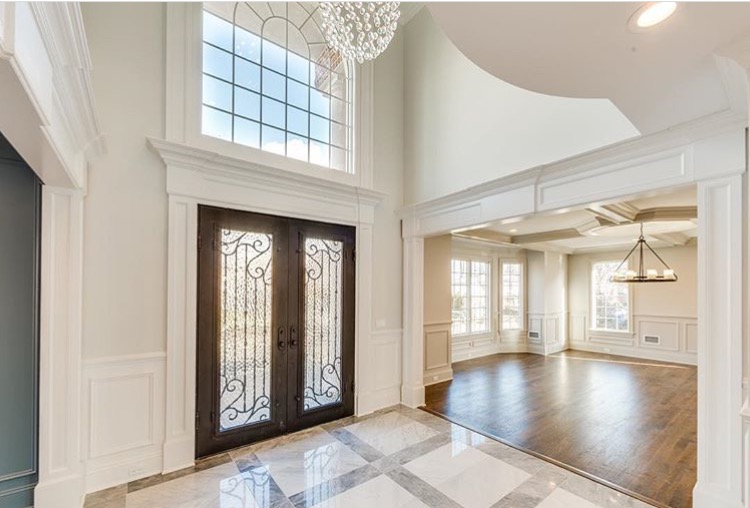 These door models are designed beautifully and realistically; and are given the longevity, security and timeless appeal of real wood, without the expense and limitations! At Euro Choose Windows and Doors your Fiberglass doors can even be customized for different sizes and colours depending on the needs for your home!
Benefits of Fiberglass Doors:
They have improved insulating properties when compared to wood doors.
Free from corrosion, and are resistant to warping, splitting, cracking and bowing.
Low-maintenance material.
Real wood like finishes.
Finally we have… Patio Doors!
Patio Doors are a little different as they are most often chosen for backdoors! They will provide you with a beautiful widescreen view of nature throughout the changing Canadian seasons! You can get your Patio Doors in either a Slide or Swing option, depending on your preference for both style and functionality for your home!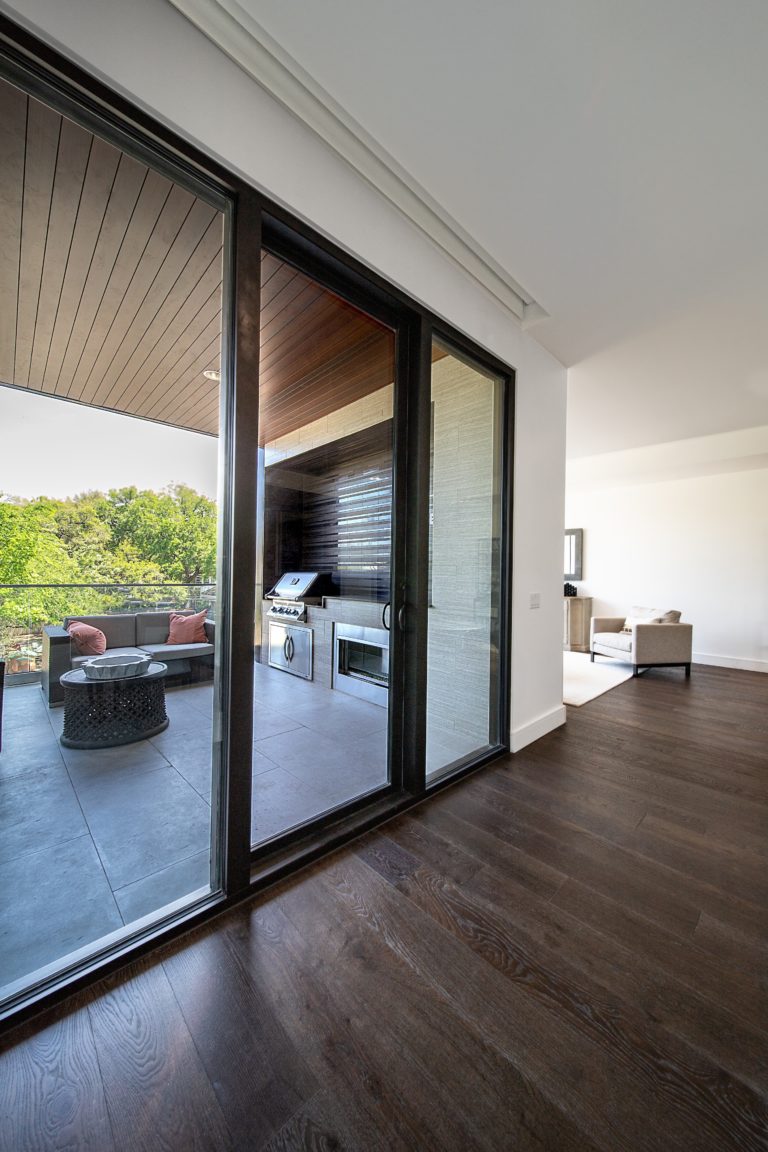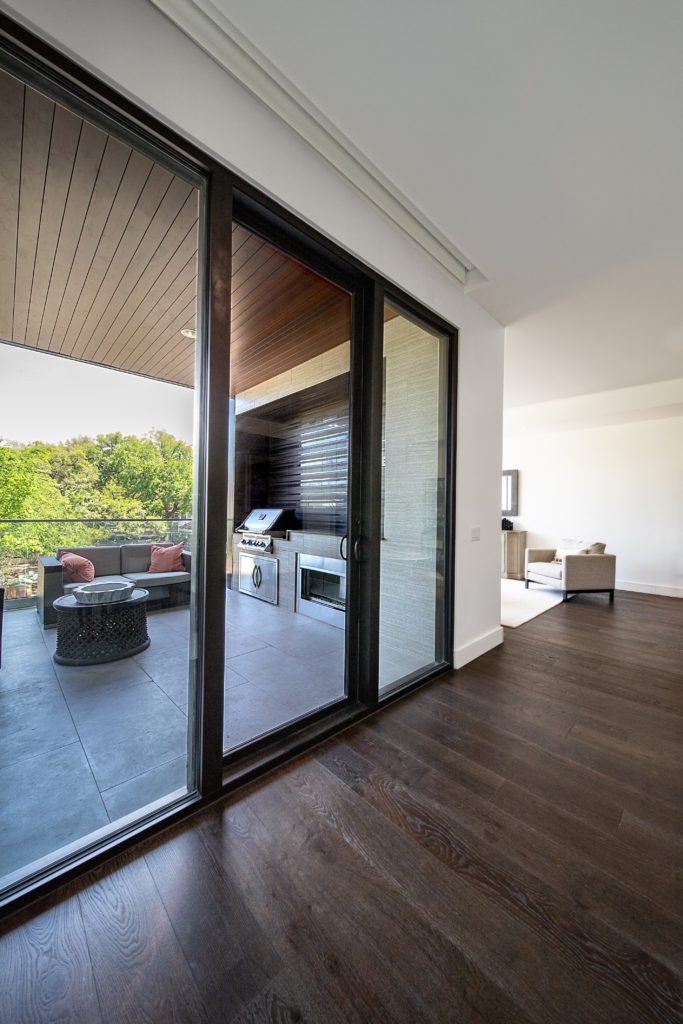 The difference between these 2 being just as it sounds! Sliding Doors will slide back and forth on a track for easy opening and closing. While Swing Doors will open inwards or outwards, similar to the way regular doors open!

At Euro Choice Windows and Doors, we take all of the seasonal and environmental elements of Canadian weather into consideration when we manufacture our Patio Doors to ensure that they will withstand the test of time in both quality and functionality.

Some Extra Features of Patio Doors are:
Available in a variety of designs that are aestheticly pleasing and can increase the value of your home!
Solid double-side laminated glass door panels allow for the clear view of the outdoors, while brightening your home with a perfect inlet of natural lighting.
Sliding Patio Doors allow for more space in the room because no excess area is taken up to open the doors.
There you have it! Those are 3 of our top models of doors you can have in your home, whether you are looking for front or back doors, this list has options for both! Hopefully this helped to give you a better understanding of the different materials used and their features and benefits, for each kind of door and how to choose which one will best suit your home!
At Euro Choice Windows and Doors we have a wide range of options for colours, models and finishing for all 3 of the door styles listed above. If you still need some more help deciding, all you have to do is give us a call and our friendly and experienced staff can answer any questions and address any concerns you may have. When we manufacture and install our products we adhere to strict specifications, and we go through an in-depth quality assurance process to ensure that all of our finished products are inspected for operation and craftsmanship!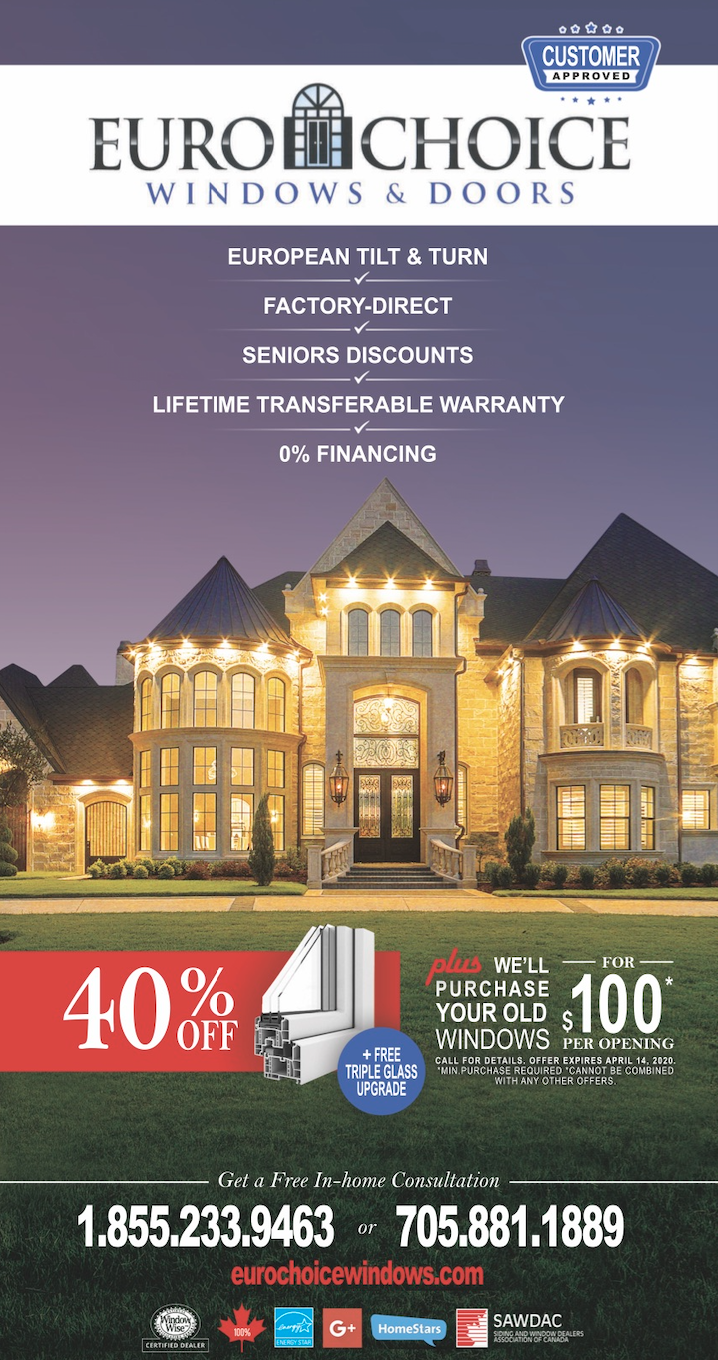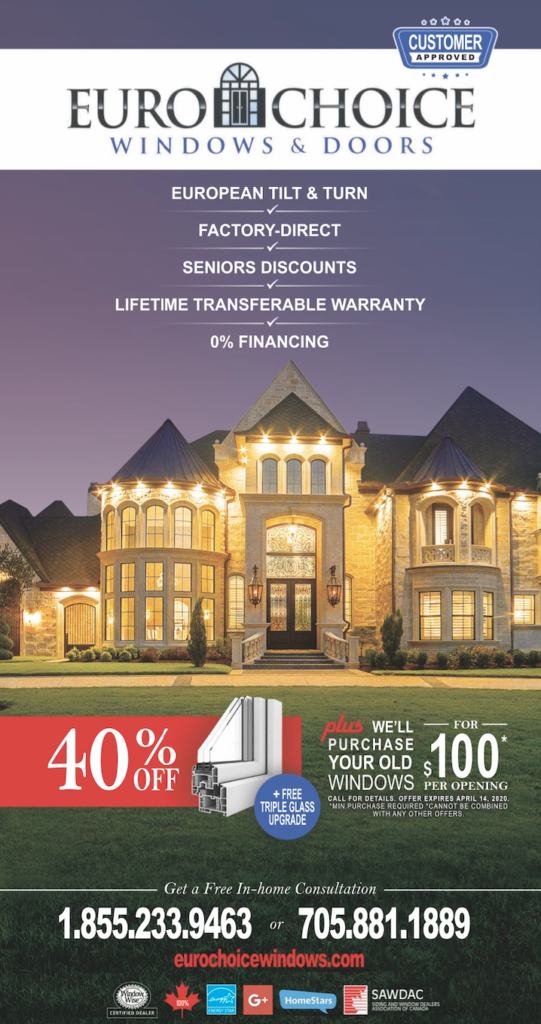 Give us a call at 1-855-233-9463 or click HERE to get your FREE quote today! (We are also offering 40% off ALL Door and window purchases right now!).
Give us a Follow on Instagram and Facebook to see more of what we do!
July 20, 2020
Categories: