Have you been looking into updating or installing new windows in your home, but don't know what models or styles will go best? We know that there are so many different options to choose from, not just for their visual appeal, but functionality as well! To help you out with this we decided to compile a list breaking down the main benefits of each style of window available for you to choose from! (All available at Euro Choice Windows and Doors of course!).
Since there are 9 amazing styles that we wanted to share with you, we decided to break up this list into 2 information packed blogs! In this blog you'll be able to learn about Awning, Casement, Picture/Fixed Casement and Turn and Tilt Windows!
Stay tuned for our next post to read all about Single Slider Tilt, Double Slider Tilt, Single Hung Tilt, Double Hung Tilt, and End Vent Slider windows! 
Before we get into the list, it's important to mention that not only are there many different options for types of windows, but you can also customize their shape or add grids to provide extra visual appeal. The use of creative window grids can make a standard window stand out and have its own unique look and feel.
These days many homeowners will choose from a variety of internal grids to accent their windows, as it tends to compliment the architectural style of many homes very well, while still adding a little something extra special. These internal grids are placed within the insulated glass unit of the window to add a unique style but eliminate the need for excess cleaning.
At Euro Choice Windows and Doors we provide a wide selection of patterns, finishes and colours for our clients to choose from in order to personalise their window choices to better suit their home and their vision. We also offer a variety of specialty shapes for our windows, these shapes can take an extra step further in creating an individualized feel for your home. You can give us a call to discuss these options further if you'd like at 1-855-233-9463.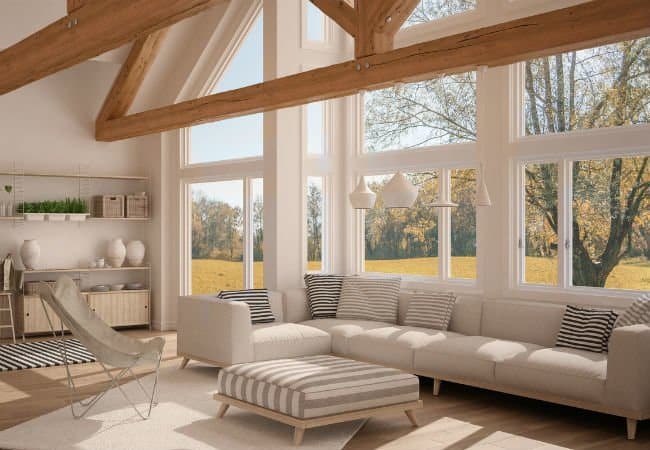 Now that we've told you a bit about the different grid and shape options that you can add to any window you choose… it's time to get into the specifics of each style of window and their top features and benefits, so that you can begin choosing the perfect window for your home!
Here are Window Styles 1-4 out of 9! (The final 5 will be covered in our next blog as mentioned above… so stay tuned!)
Awning Windows
Have a cleverly hidden handle that opens the window with just a simple turn.
Utilizes only the highest quality materials and technology.
allows for sunlight and fresh air to fill any room in your home as they can be installed into even the most difficult spaces.
Awning windows can be installed on their own or can be used in combination with fixed windows to build a custom design picture window (keep reading for more on picture windows!)
Casement Windows
Casement windows offer a perfectly clear view outwards or inwards and provide plenty of airflow to any room.
The classic white vinyl frame will complement any home décor.
They are weather-tight and triple-sealed.
Open to a full 90° for great functionality and easy cleaning access.
The design allows for easy coverage through the use of any shades, blinds or curtains.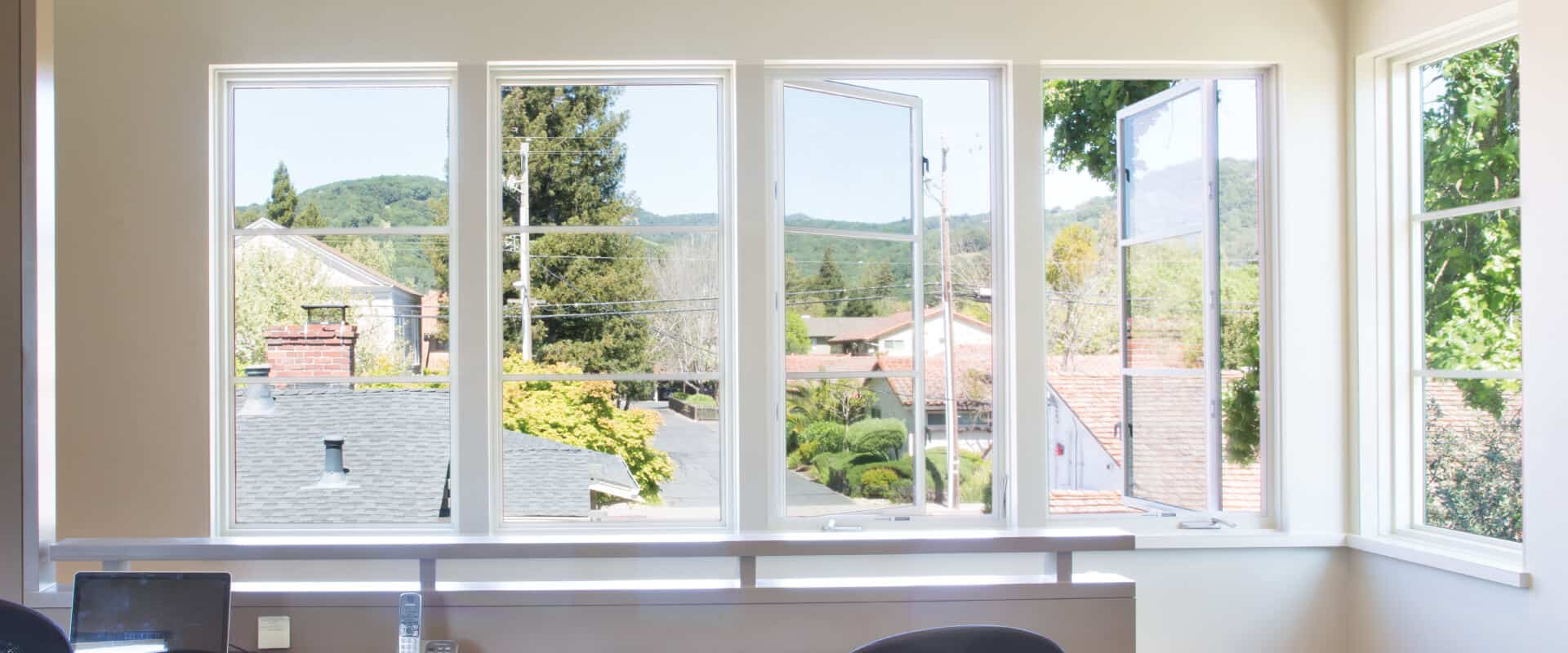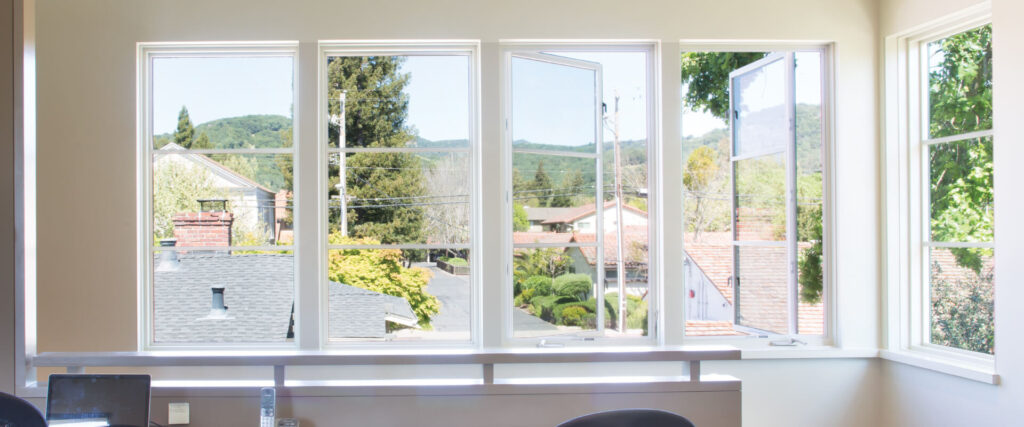 Picture Windows/Fixed Casement
These are fixed windows that do not open, these are the ideal solution for when you want a room in your home with a lot of windows and natural light but don't need the option of opening and closing that window.
Installing these windows in a pattern with a large middle section and two vertical side sections will allow for a panoramic view while still having a durable frame.
Many customization options available.
The picture/fixed models can be implemented on their own or may be used in combination with any of the other styles of window listed to provide multiple functions.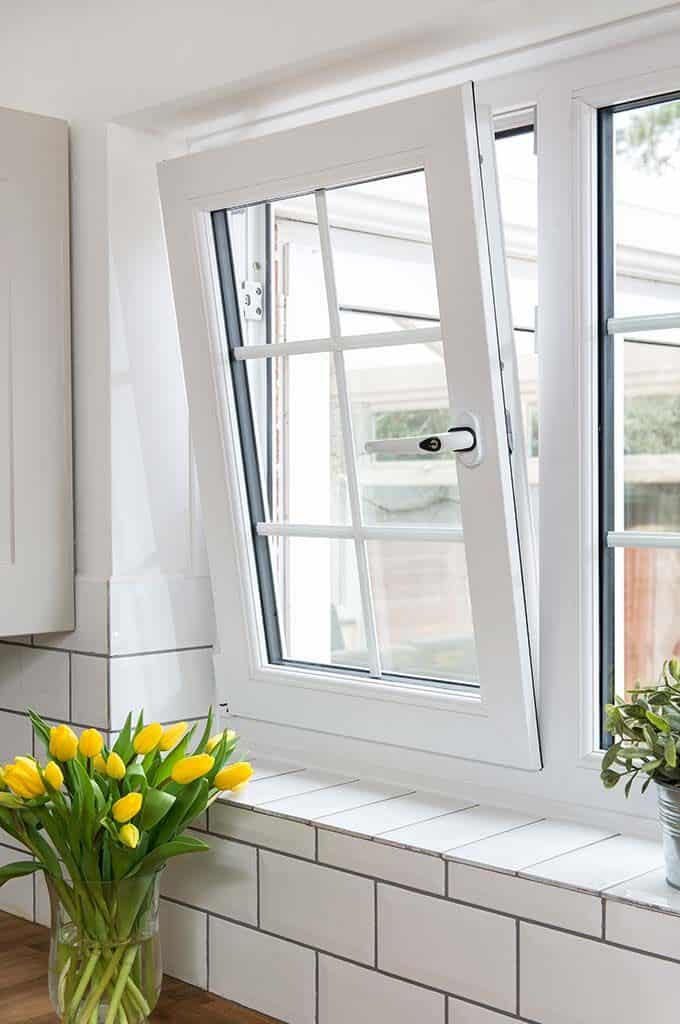 Tilt and Turn Windows
These use a single lever to control all of its features.
They have multiple chamber technology that allows for optimized insulation.
The functional tilt and turn allows for an easy clean from inside your home.
Aids in noise reduction from outside sounds.
Can aid in saving the lives of those in the home by allowing for a safe exit from any room without the use of a door by simply turning to open the large window.
There you have it, the first 4 out of 9 of our most popular window models to choose from! These windows are all excellent choices that could compliment your home and maybe exactly the models that suit your individual vision. BUT there are still more to choose from, so don't forget to check out our next blog to see the rest of the list! 
If you have any other questions, comments or concerns on any of the information in this post just give us a call and we can help you with all of your window (and door) needs! Give us a call at 1-855-233-9463 or click HERE to get your FREE quote today! (We are also offering 40% off ALL Door and window purchases right now!).
December 1, 2020
Categories: