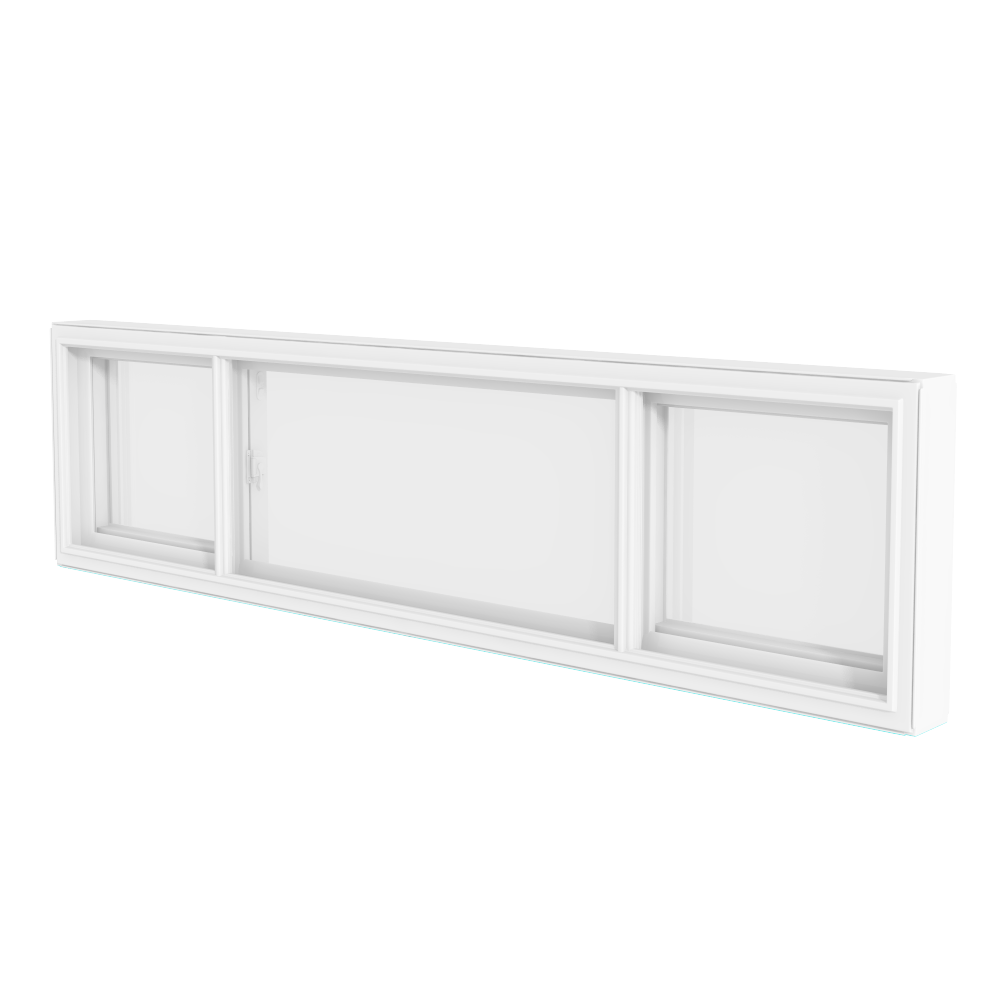 End Vent Slider Windows
End Vent Slider is a popular option when a sliding window is preferred but the opening is wider than 72''.
It is also the window of choice in new construction when the builder wants to achieve the look of a casement window combination at a more economical price.
The end vent slider has operating sashes at either end that can tilt in for easy cleaning from inside of your home.
End vent slider windows have proven to be the most effective solution when it comes to providing an open-end design to a large window space, and countless builders, contractors and homeowners, have found them to be a more economical and viable option than casement window alternatives. The Euro Choice end vent slider windows include a twin set of operating sashes, one at each end of the window, which effortlessly tilt to your comfort. With its incredible capacity for light and its perfect ventilation, it has come to be known that any room with a Euro Choice end vent slider windows needs virtually no other windows to complete the look and feel of the perfect ambiance! For new construction or to replace your current windows, this beautiful window will add European style and elegance to your home.
End Vent Slider Windows Casing / Jamb Options
Customize not only the frame and grill but also the Casing and Jamb! Wood, Mahogany, Oak, Colonial, Executive or Custom finishings for your windows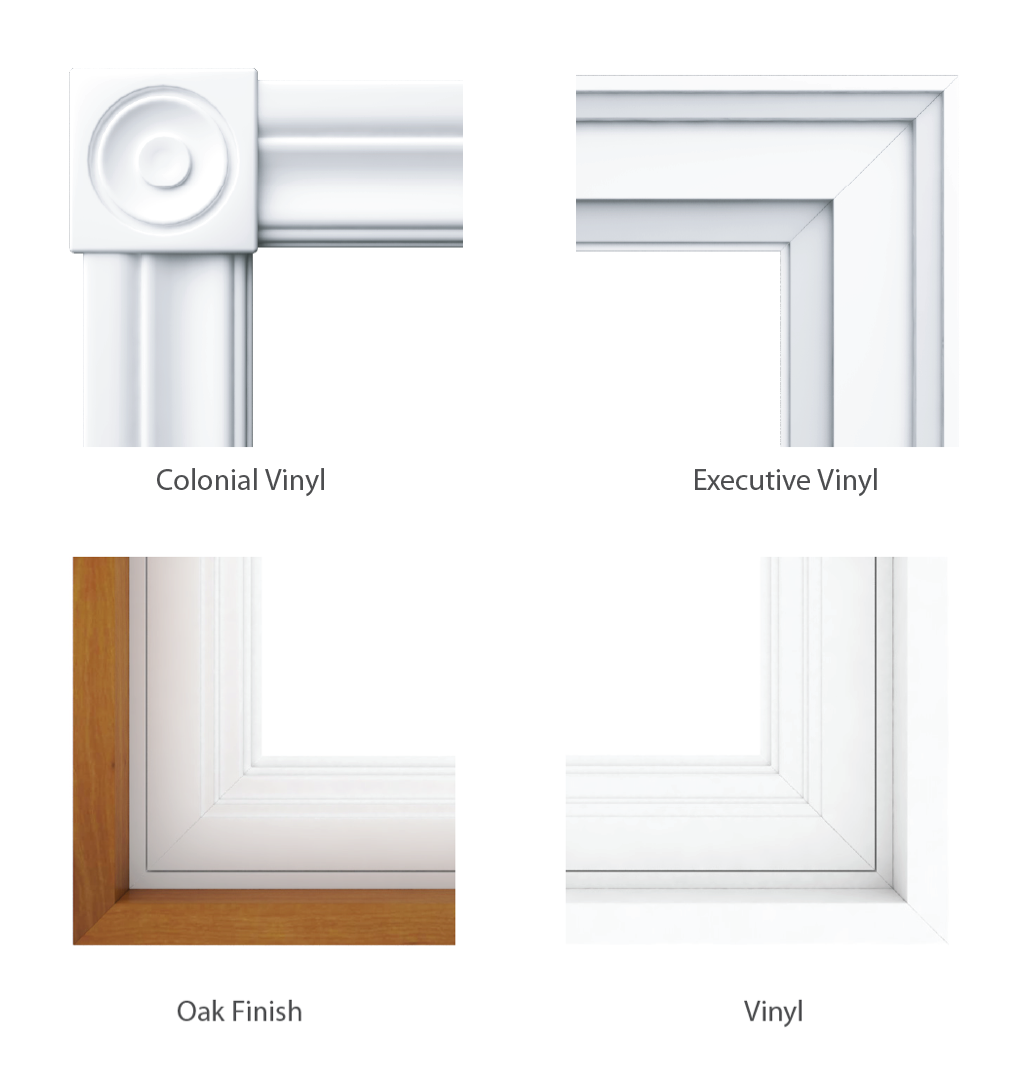 Euro Choice Grill Patterns
Euro Choice is offering huge variety of grills for all our End Vent Slider Windows Windows. You can chose from standard patterns to a full custom design.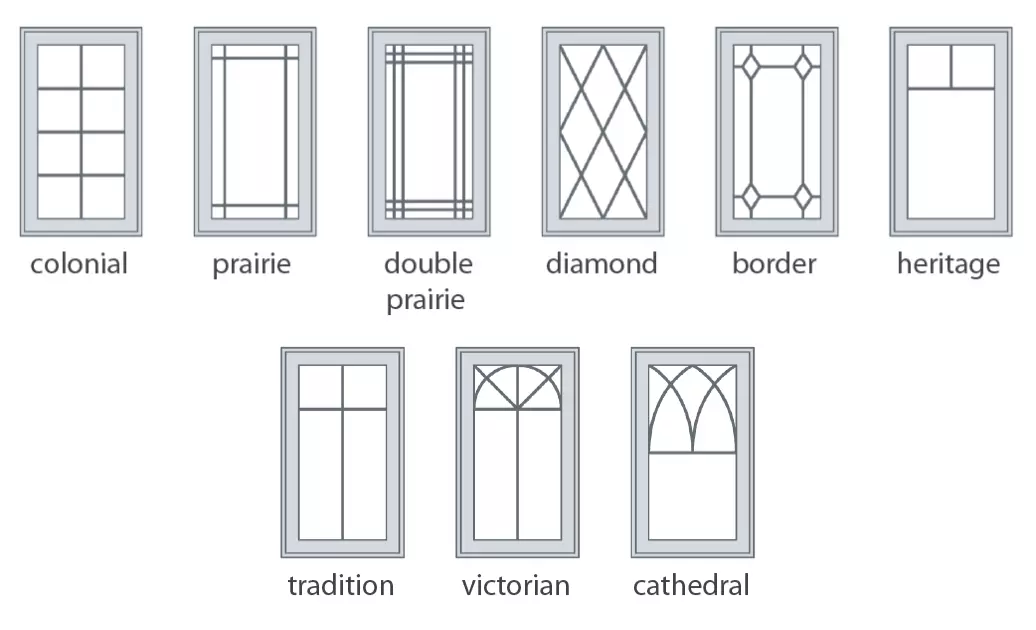 Euro Choice Grill Styles
You also can choose from 3 different grill styles, there are also multiple sizes of each sie available.

End Vent Slider Windows Glass Options
Triple-pane glass is 20% more energy-efficient than double-pane glass and 50% more effective than single-pane glass respectively.