Steel Doors
Increased Security.
Sturdy frame prevents warping and decaying.
Heavy duty, durable steel hinges.
Flexible, airtight weather stripping keeps out wind and prevents air leaks.
Resistant to cracking and splitting.
Our steel doors are airtight systems which stand up to the elements over the long run. At Euro Choice we take pride in the high standard we maintain to ensure the best in safety, security and efficiency of our steel doors. Choose from a range of colours to customize your doors made of steel. Our pre-framed steel doors are hinge-sealed for extra weather protection. Heavy duty, solid steel hinges ensure that your door will not be easily damaged or removed, not even by immense force… yes, we've tried, tested and it's true!
Our reinforcing lock-blocks accommodate various lock sets, deadbolts, and aesthetic hardware. Seal out any harsh winds or wind-driven precipitation, as well as hail or snow, with our flexible bottom sweep. We provide the options of vinyl cladding, custom sizing, composite frames – you name it! Contact us today to find out how a Euro Choice pre-framed Steel Door can make your entrance a grand one!
Euro Choice Handles
During the years of experience we have found out the most popular handle styles for steel doors and are offering more than 20 unique styles, ready for installation. In addition, we may install the handle of your choice.
Euro Choice Grill Patterns
Euro Choice is offering huge variety of grills for all our steel doors with windows. You can chose from standard patterns to a completely custom design.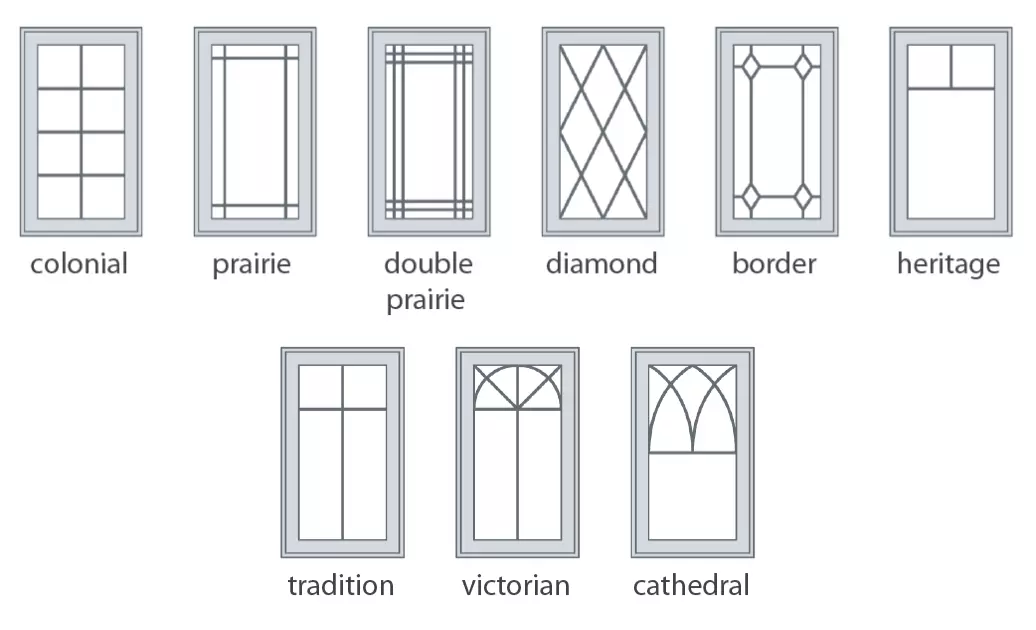 Euro Choice Grill Styles
You also can choose from 3 different grill styles, there are also multiple sizes of each style to choose from.

Hiring Euro Choice for Steel Doors Installation