Picture Windows & Fixed Casement
Non-opening, fixed windows are the ideal solution when you wish to create a broad window space in your home.
Large mid-section and two vertical side sections allow a panoramic view while providing a sturdy frame. Euro Choice fixed windows offer all the features and craftsmanship found in all of our models.
Euro Choice offers you maximum versatility in window design through customized picture window frame shapes.
Our picture models can function as stand-alone windows or can be used in combination with fixed, casement, double-hung or side-slider windows.
Efficient functionality is built right into Euro Choice Casement Windows, with a cleverly hidden handle that turns with ease to open the window outwards. The design of a casement window also allows for simple coverage with shades, blinds or curtains. As with all of our products, our casement windows are incredibly durable and free from the hassle of seasonal service or repairs. Casement windows can be installed as a single, long window or in pairs that form the look of one large window, adding even more design options to the setting of your home!
Picture Windows & Fixed Casement Shapes
Looking for piece of art Picture Window? Eight standard shapes to choose from, please consult one of our acknowledgeable staff for custom shapes.
No shape is unattainable!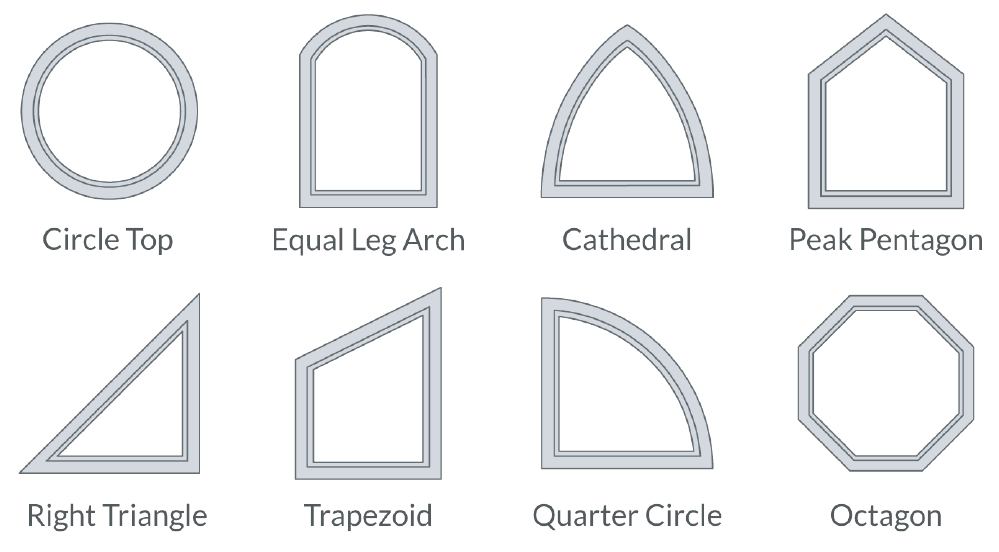 Picture Windows & Fixed Casement Casing / Jamb Options
Wood, Mahogany, Oak, Colonial, Executive or Custom finishings are available for your casing and jamb.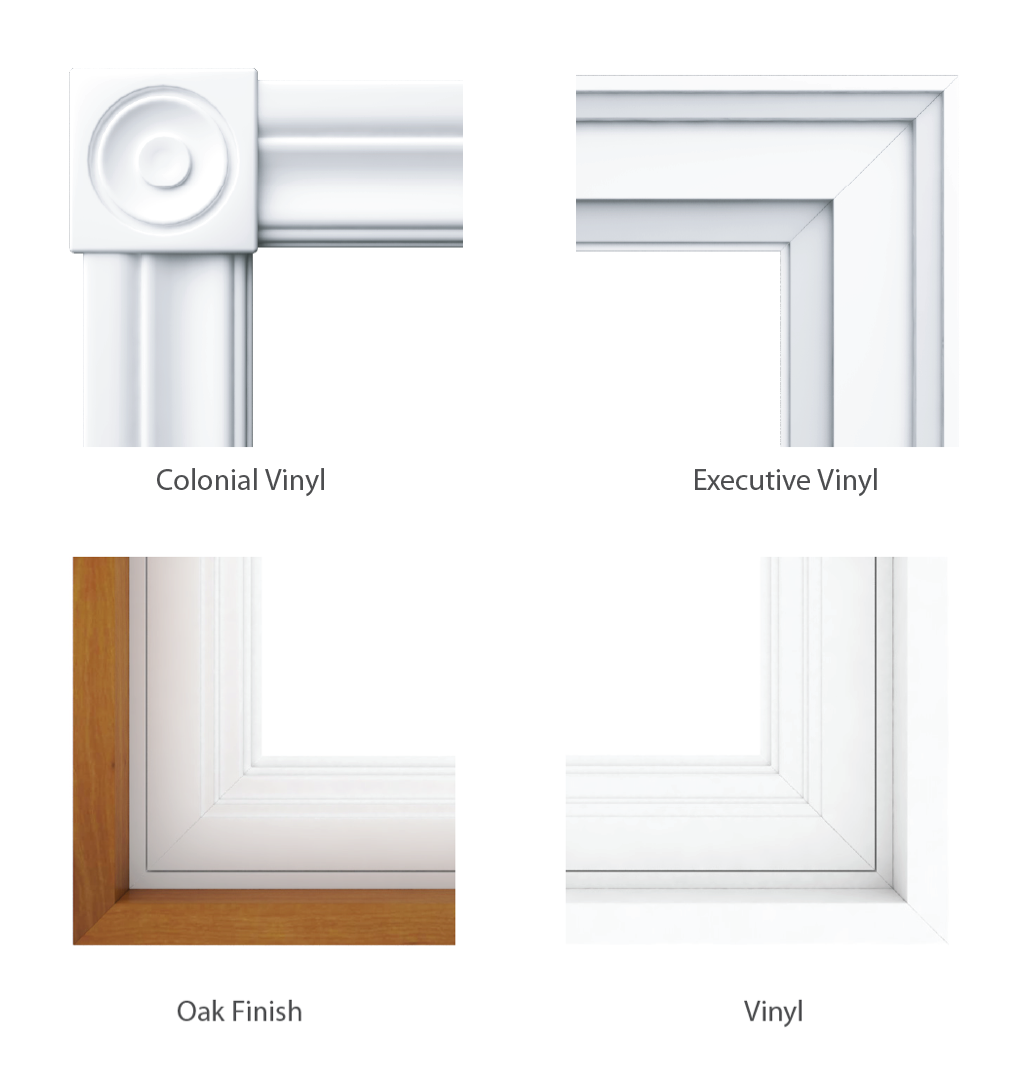 Euro Choice Grill Patterns
Euro Choice is offering large variety of grills for all our Picture Windows & Fixed Casement Windows. You can chose from standard patterns to a full custom design.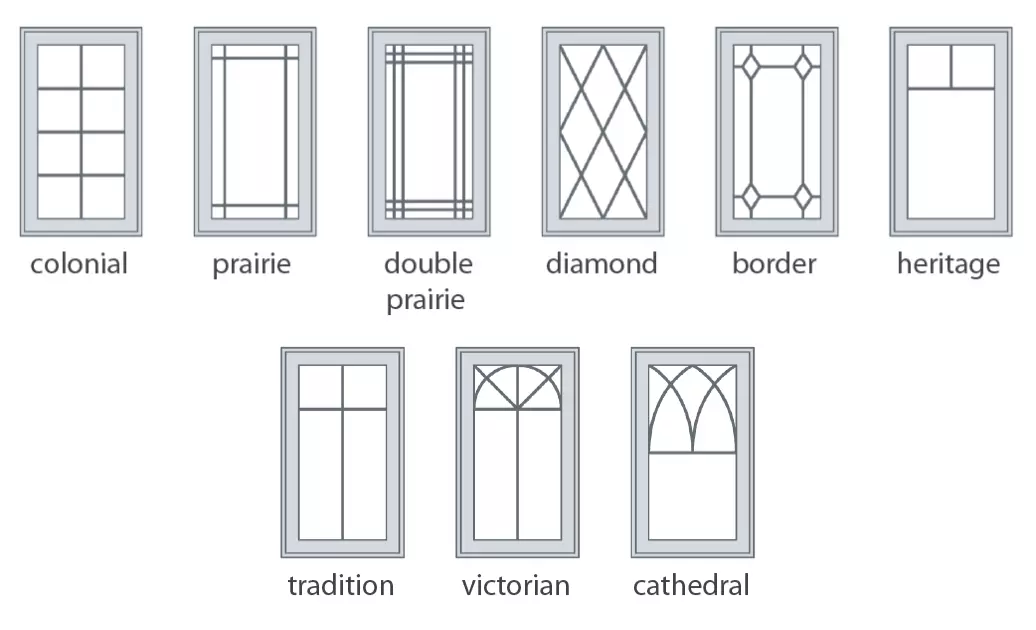 Euro Choice Grill Styles
You also can choose from 3 different grill styles, there are also multiple sizes of each style.

Picture Windows & Fixed Casement Windows Glass Options
Triple-pane glass is 20% more energy-efficient than double-pane glass and 50% more effective than single-pane glass respectively.