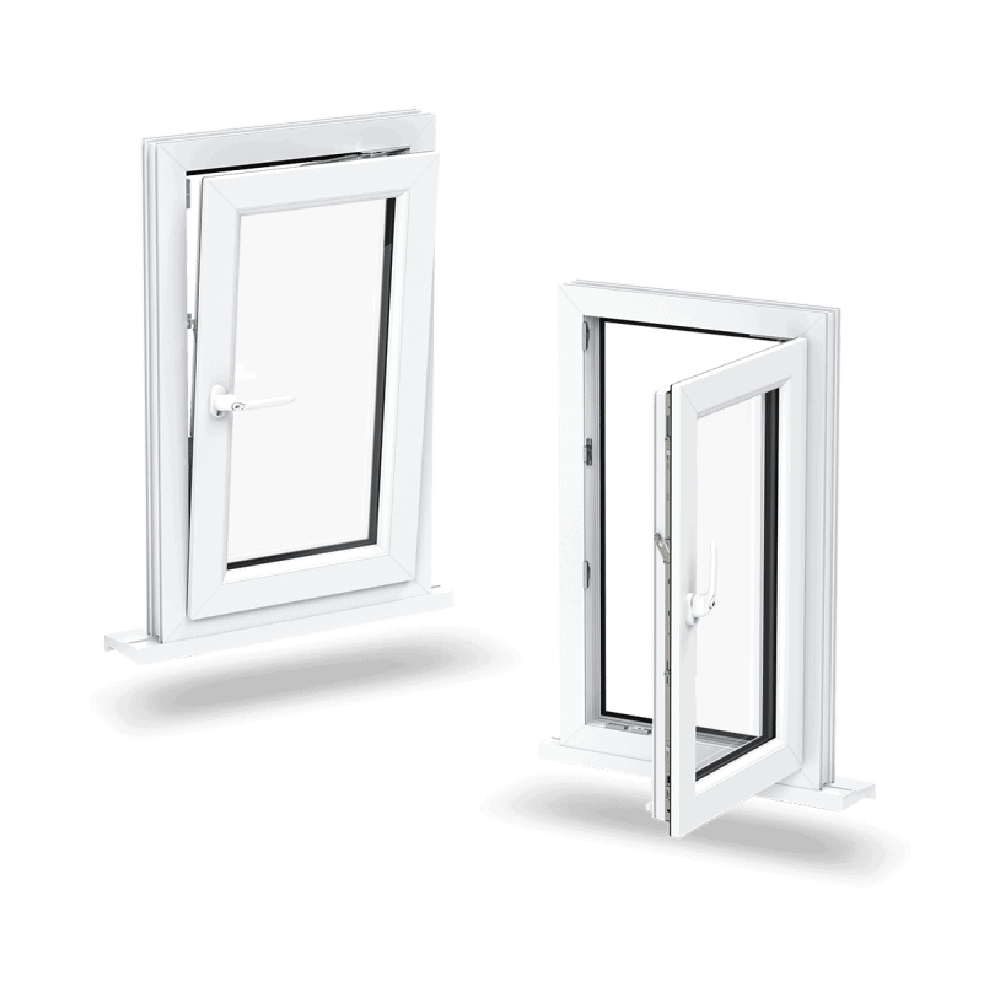 Tilt & Turn Windows
Tilt and Turn Windows use a single lever to control all the features.
Multi-chamber technology for optimized insulation.
You can tilt, turn and clean from the inside of your home.
Our Tilt and Turn Windows are incomparable to almost any other system, offering indirect ventilation, energy efficiency, noise reduction and security features. Euro choice tilt & turn windows tilt with a forward bow, towards the interior; meaning the upper corners of the panel lean inwards to vent-out and invite a flow of fresh air throughout the room. When turned, turn and tilt windows swing to one side, while hinged and pivoted by the other. In emergency scenarios regarding the dangers of fire or home intrusion tilt and turn windows have been known to save the lives of many who were able to safely exit a room without the use of its door by turning-open a large tilt and turn window. With multi-chamber technology for optimized insulation and forced-entry protection of the highest standard, tilt and turn windows have become a staple of modern European luxury.
Hiring Euro Choice for Tilt and Turn Windows Installation