Single Slider Tilt Windows
Designed & Manufactured by Euro Choice for maximum elegance and energy efficiency.
Our Instalock shoe allows the sash to slide effortlessly, for letting fresh air in and for easy cleaning.
This Single Slider Tilt Windows comes with the half screen.
Single slider tilt windows are best known for being designed for smaller rooms and spaces. The windows are very reliable and the simple features make it user friendly to operate. As a window with a single operative sash, Euro Choice single slider tilt windows provide high thermal efficiency. The hidden multi-chambered sash frame featured in our single slider tilt windows act as insulation, preventing condensation to form indoors. The exterior sash is also embedded with drainage channels, which act as a built-in water management system and provides an exit for accumulating precipitation, including harsh wind-driven rains. Euro Choice single slider tilt windows are comprised of a single horizontally sliding panel, which also tilt to open like a small door. Only a single window sash is fitted with a screen which grants the benefit of a more clearer and obstructed view.
Single Slider Tilt Windows Casing / Jamb Options
Customize not only the frame and grill but also the Casing and Jamb! Wood, Mahogany, Oak, Colonial, Executive or Custom finishings for your windows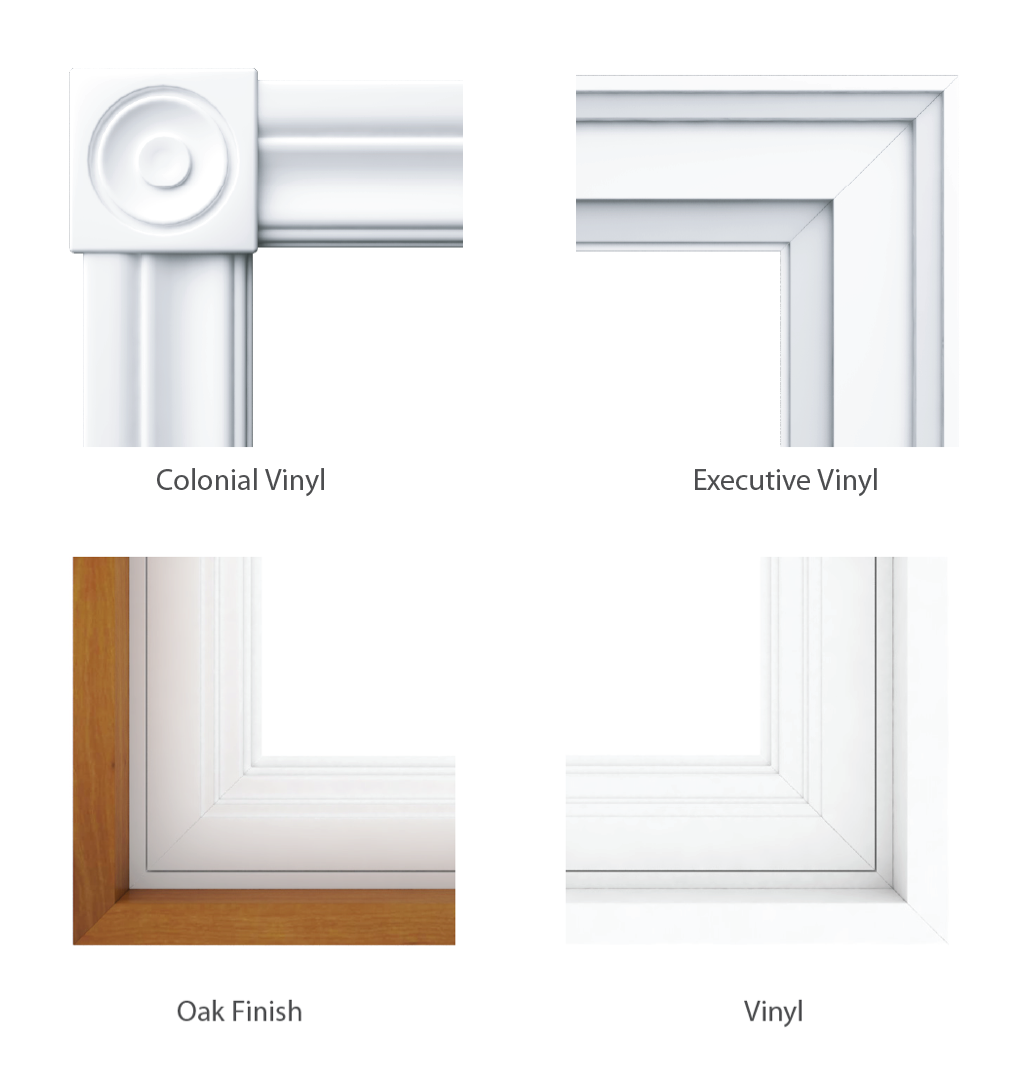 Euro Choice Grill Patterns
Same as people every window is different. Euro Choice is offering huge variety of grills for all our Single Slider Tilt Windows. You can chose from standard patterns to a full custom design.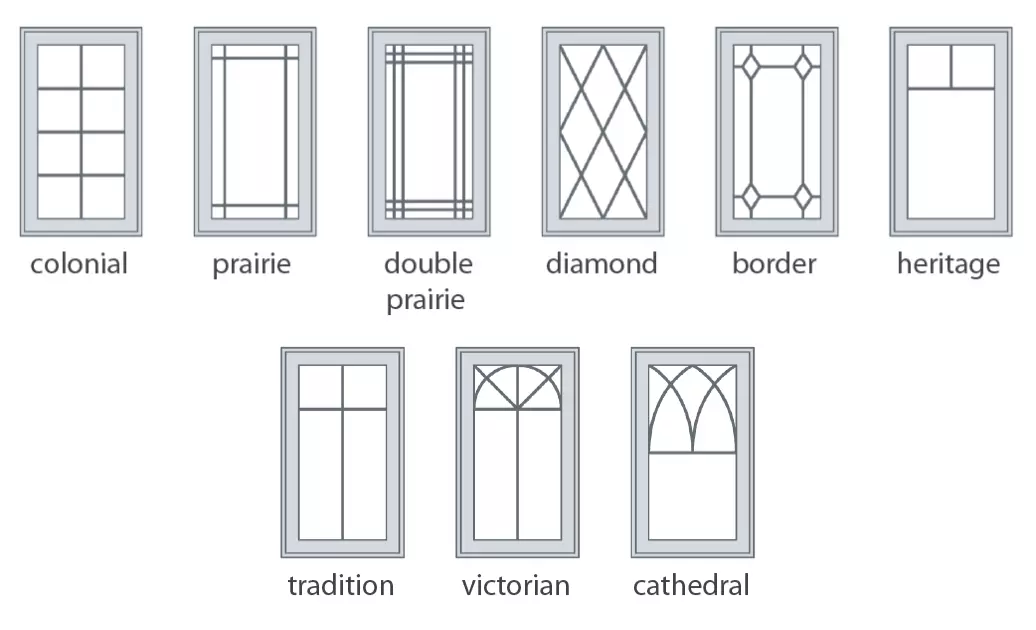 Euro Choice Grill Styles
You also can choose from 3 different grill styles, there are also multiple sizes of each style available.

Single Slider Tilt Windows Glass Options
Triple-pane glass is 20% more energy-efficient than double-pane glass and 50% more effective than single-pane glass respectively.