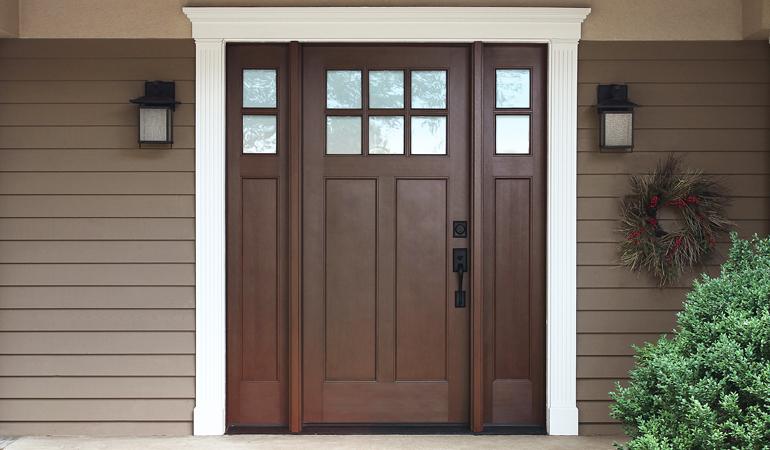 If you love the appearance of a classic wooden door, but feel more comfortable with the security provided by a steel door… then the Fiberglass door might just be the perfect door for your home! 
Although Fiberglass doors have been on the market for a number of years, it seems to be only more recently that they are taking the door industry by storm. In the Toronto area, it is safe to say that Fiberglass doors likely account for at least half of the entryways for many homes.
But why is this door model so popular?
Here are 5 main reasons!
Durability – Fiberglass is resistant to dramatic temperature changes, which is something we tend to experience quite often in Canada! These doors won't rust, bend or scratch easily which will prolong their lifespan. They provide the appearance of a wood door but will not rot, crack or warp easily in the way that true wood doors do. Not to mention these doors are extremely low maintenance when it comes to maintaining their function and visual appearance.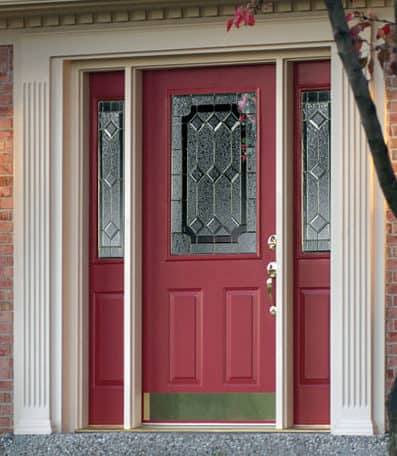 Versatility – When it comes to Fiberglass doors there is a huge selection of styles, colours, sizes, and glass inserts to choose from to accent your home. The finishes you can choose for these doors are so realistic that they will make your fiberglass door completely indistinguishable from a true wood door, even when it is viewed in close proximity!
Energy Efficiency – Many of the market's most efficient doors are made of fiberglass. The materials used in these doors aid in preventing heat transfer, improve your home's ability to retain heat during winter, and contain the cold air coming from your air conditioner during the summer. This will not only help keep your home at your desired temperature all year round, but it can help you save on your energy bills as well.
Safety – Although a Steel door will always be the most secure option for the entryway, that sort of security isn't necessary for most residential areas. A fiberglass door will still offer an excellent amount of protection for residential homes. They do an incredible job at protecting against impact and intrusion. When you add a high-quality lock to these fiberglass doors it will make them more than secure enough for the majority of homes across Canada.
Longevity – Fiberglass doors will last you an extremely long time and will maintain both their security and visual appearance very well throughout their lifetime. These doors can resist water intrusion warping and bending for decades, many will even last as long as the home itself if kept in good condition. Plus when you have your door installed by us at Euro Choice Windows & Doors, you'll also get a lifetime warranty on the product!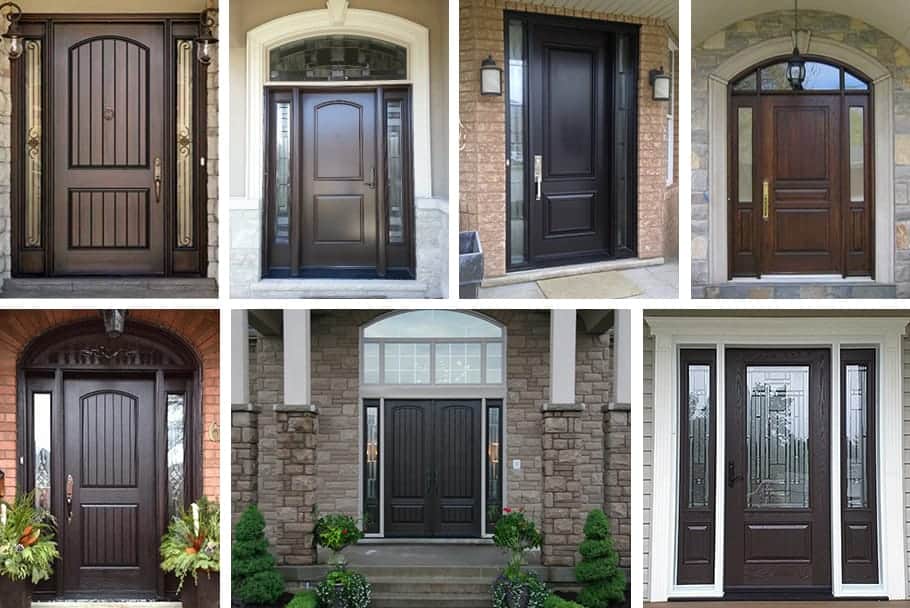 These are the top 5 reasons that Fiberglass doors are a popular choice for many homeowners. At Euro Choice Windows and Doors we have a wide range of options for not only fiberglass doors but all other door models as well! When we manufacture and install our products we adhere to strict specifications, and we go through an in-depth quality assurance process to ensure that all of our finished products are inspected for operation and craftsmanship.
Give us a call at 1-855-233-9463 or click HERE to get your FREE quote today! (We are also offering 40% off ALL Door and window purchases right now!).
Give us a Follow on Instagram to see some more inspiration for fiberglass doors and more!
December 11, 2020
Categories: