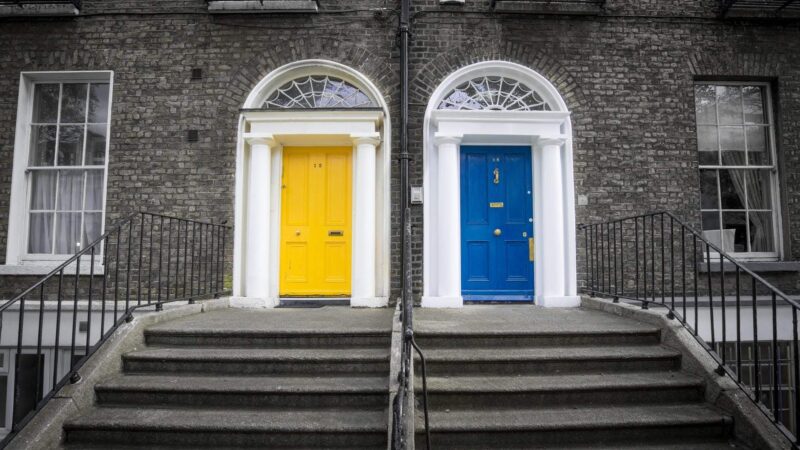 Are you tired of seeing the same colour door on every home you pass? You want your home to be one of the few that actually stands out? Changing the colour of your exterior doors is one of the easiest ways to create an inviting feel for you and your guests and to also burst the curb appeal of your home.
Before you choose a colour and start painting, there are a few things you may want to consider!

1. Make sure to choose a colour that compliments your home.
Pink might be your favourite colour, but it's probably not a good choice of colour for a front door! You'll want to pick a colour that compliments the rest of the tones, shades and overall style of your home's exterior to create a holistic visual appeal. By deciding on a colour that matches with the wood or brick design on your home you will achieve that harmonious look! You can experiment with different colours by bringing home swatches of the colours you like to see which might make the most sense for your home.

2. Choose a colour that is durable and that will last on the exterior.
Choosing paint for the outside of your door will likely be more difficult than choosing a colour for the interior of your home. Natural light can change the overall appearance of the colour that you choose, because of this we usually recommend choosing a bolder colour! This will also help prevent the paint from fading as quickly as a light colour might when being exposed to the sunlight.

3. Choose the right kind of paint.
The type of paint you need will depend on the quality and model of your door. For example, we would not recommend using high gloss paint on an older, damaged door as the paint will likely sit in the cracks making the door's imperfections very visible. Really take the time to look into different paint options in terms of types of finishes, as well as your door's material before going ahead and painting. If you are still feeling hesitant about the proper paint type for your door, contact a knowledgeable Euro Choice Windows & Doors representative!
Now that you understand the things you need to know about choosing a colour for your door, here are some suggestions for timeless but bold colours.
Green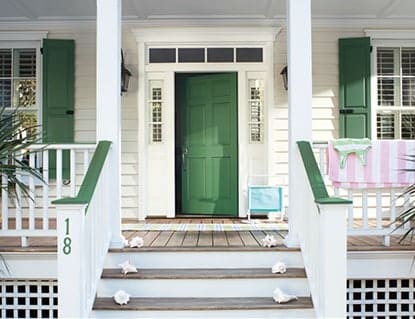 At first, you may be thinking that having a green exterior door may get lost in all of the natural greenery but actually, painting your front door green can bring out and accentuate the various shades of green that can be found in your landscaping. Your door and the greenery surrounding it will be separated by the exterior of your actual home itself, giving the overall appeal a variation of colours and textures while still coming together as a whole.
Navy Blue
With this particular blue tone, you can either have the rich and classic appeal or keep it fun and fresh based on the exact shade you choose. Navy blue pairs extremely well with our Canadian seasonal greenery. This colour is also excellent at creating a statement when decorated for any holiday (i.e., pumpkins for Halloween, wreath for Christmas etc,.).
Red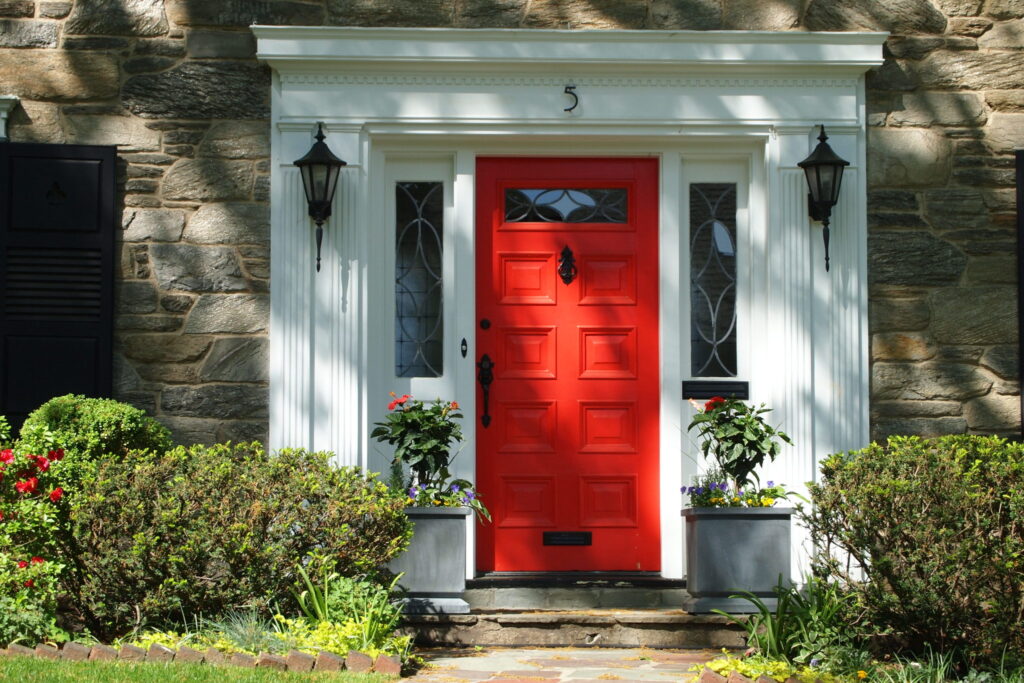 The combination of a neutral home exterior with a red accent door is often considered a classic choice! Although the thought of a red front door may seem overwhelming at first, try not to be afraid of it and remain open to the idea! Red is a popular current trend that not only draws in attention but will stay relevant and suit your home for years to come!
Black
Black is another classic and bold choice, suitable to make a statement on any size home. By adding a contrasting white trim you can make your door stand out even further. Although black is a classic colour when it comes to clothing, that does not necessarily mean it is the right choice for every home. Depending on the design features of the rest of your home it might end up looking a bit intimidating when you add a black door. This is a common outcome for homes that do not have a lot of natural light surrounding them.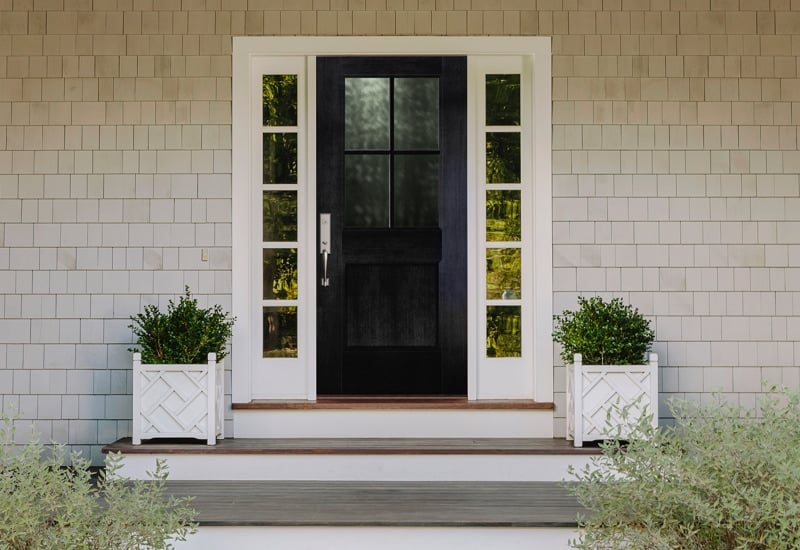 Now that you know what to consider, and some popular choices for exterior door colours, you can make an informed and suitable decision for your home and lifestyle! After all, your front door is a huge part of your home's first impression and can be an extension of your own unique style and personality. So make sure it's something you love!
We'd be more than happy to help you install your new accent door for you! We have tons of models, styles, colours, finishes, and more to choose from when deciding on your new exterior door! Give us a call at 1-855-233-9463 or click HERE to get your FREE quote today! (We are also offering 40% off ALL Door and window purchases right now!).
December 17, 2020
Categories: